Sim Shalom, the Online Jewish Universalist Synagogue now offers an online Minyan for the Jewish and Interfaith world.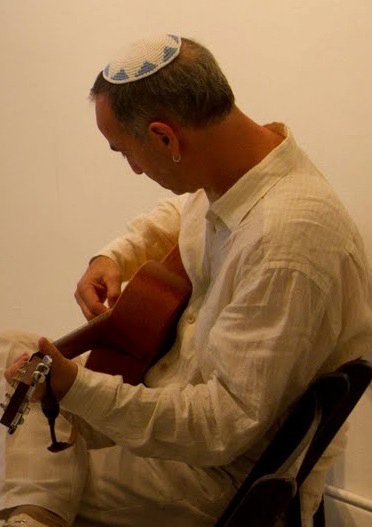 New York, NY (PRWEB) June 26, 2013 – For those mourning a loss or who know someone ill,Ma'ariv services offer a chance to pray for healing. Upon discovering that no other synagogue offers weeknight online worship services (known in Hebrew as "Ma'ariv Services"), Sim Shalom assembled volunteers- Rabbis, Rabbinical students and Laypeople to help make the project possible.
Members of the Jewish and Interfaith Community who are in mourning or observing a Yahrtseit (the yearly remembrance of the passing of a loved one) can participate in Sim Shalom Services Monday through Thursday evenings at 7PM New York Time.
Sim Shalom reaches participants on an international level. This means that anyone can attend Sim Shalom online. The only thing needed is a computer and Internet connection. A place to meet online offers people an alternative to attending a traditional synagogue. There are no building fees with Sim Shalom and no need to shlep from home.
In addition, anyone who would like to offer Blessings of Healing for friends or loved ones also have the opportunity to share their names with the world-wide Sim Shalom Community and participate in the collective energy of the Prayer for Healing (known as the Mishebeirach).
Streaming Live services Monday through Friday has been challenging for the Sim Shalom staff. However, being affiliated with their online Rabbinical School, JSLI, is a distinct advantage.
Rabbi Galit Levy-Slater, Rabbinical Intern Jenn Weinstein, Spiritual Leader Nancy Tunick and Lay-leader Megan Blane have been leading Ma'ariv services for Sim Shalom for the past three months. Each Prayer Leader has a different style of guiding the Services creating a new experience each night. Rabbi Levy-Slater and Spiritual Leader Nancy Tunick also play instruments during their Services.
Participants log-in to Sim Shalom's Livestream channel to access the Ma'ariv Services.
The Mourners Kaddish is a prayer for people who have recently lost someone they love. Mourners say this prayer for eleven months after a death. Traditionally it is said in synagogue, but Sim Shalom offers an alternative-Log-in to an online Minyan. The prayer for healing is said for people who are ill and requests they return in health to family and friends.
To learn more about Ma'ariv Services go to https://simshalom.com or go directly to Livestream's page at http://livestream.com/sim-shalom. Services are live Monday-Thursday at 7PM EST.
About Sim Shalom:
Sim Shalom is an online Jewish Univeralist Synagogue whose mission is to nurture a Jewish connection through innovative services, creative education and dynamic outreach to the global community. They offer Services Monday-Friday live online at 7PM EST. Monday-Thursday services are hosted through Livestream by different members of Sim Shalom's cadre and Friday Night's are hosted on Ustream by Rabbi Blane. Information regarding all of these services can be found at https://simshalom.com.
Rabbi Steven Blane can be contacted at 201-338-0165. 
Email: rabbisteve(at)simshalom(dot)com