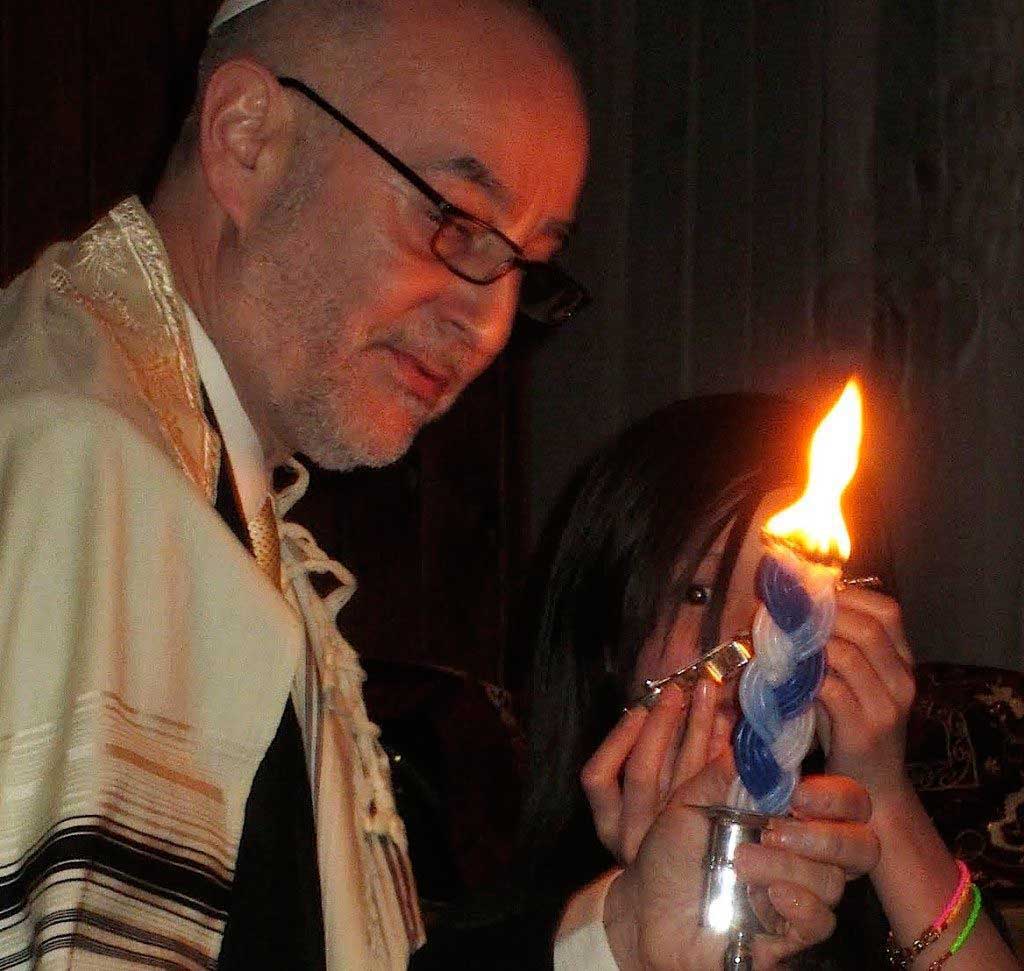 Join us for a "Hanukah Jazz Concert Candle-Lighting Celebration" on the last night of Hanukah!
"Sim Shalomers" in New York City and around the world are invited to join in the festivities online and also IN PERSON at Stand Up New York, the comedy club where they held recent High Holiday Services.
"It was a sellout crowd for both Rosh Hashana and Yom Kippur, and we think Hanukah is the perfect holiday for people to come back and rejoice with family and friends for this wonderful light filled festival!" says Blane. "Come and hear and sing your favorite Hanukah songs: Maoz Tsur, Hanukah Oh Hanukah, I Have a Little Dreydl, etc. and light the candles with the world's Sim Shalom Community!"
A jazz trio will be accompanying Rabbi Blane for the Hanukah Celebration. Much like their High Holiday Services, traditional Hanukah songs will be arranged in a Jazz style. Rabbi Blane will be on vocals and keys, Gerald M. Thomas on Alto Sax and Thomas Hubbard on Bass. There will be Dreydls and Hanukah Gelt for everyone!
Admission is free but you must RSVP via Eventbrite as space is limited.
((Suggested donation to Support Sim Shalom is $18.00 for adults, kids free)).