We are all challenged by Covid 19. And sadly holding High Holiday Services at "THE BITTER END on Bleeker Street in the Village" will not be possible.
But we have come up with the NEXT BEST THING!
We will be holding Zoom Services with Rabbi Blane and a (socially distanced) jazz trio, live from his NYC apartment.
PLUS- guest Cantor(s) and Rabbi(s) who will join us from around the country and will make these High Days the MOST inspirational, musical Services you have ever attended.
And, you will get to participate with us online- ask questions and sing and say many of the prayers together with us!
PLUS, you get to stay home in your PJ's, safe with family and friends 🙂
Believe me, this will be a Rosh Hashana to remember!

HIGH HOLIDAY TICKETS FOR ALL SERVICES (SEE SCHEDULE BELOW) ARE JUST $149!
For one ticket price, you and whoever watches with you will be welcome to attend all of the following Services:
Selichot- Friday Sept. 11   7pm
Erev Rosh Hashana- Friday Sept. 18 7pm
Rosh H Morning- Sat. Sept. 19 10:30am with JAZZ TRIO
Rosh Day 2- Sunday Sept. 20 10:30am
Kol Nidre- Sunday Sept. 27 7pm
Yom K Morning- Monday Sept. 28 10:30am with JAZZ TRIO
Neelah/Break the Fast- Monday Sept. 28 4:30pm
Services for the High Holy Days- Rosh Hashana and Yom Kippur- will take place on Zoom. Upon purchase of tickets, you will receive a link via email that will be good for ALL listed Services.
When you login, the name on your reservation must match the name you used to purchase tickets or we cannot let you into the Zoom Service.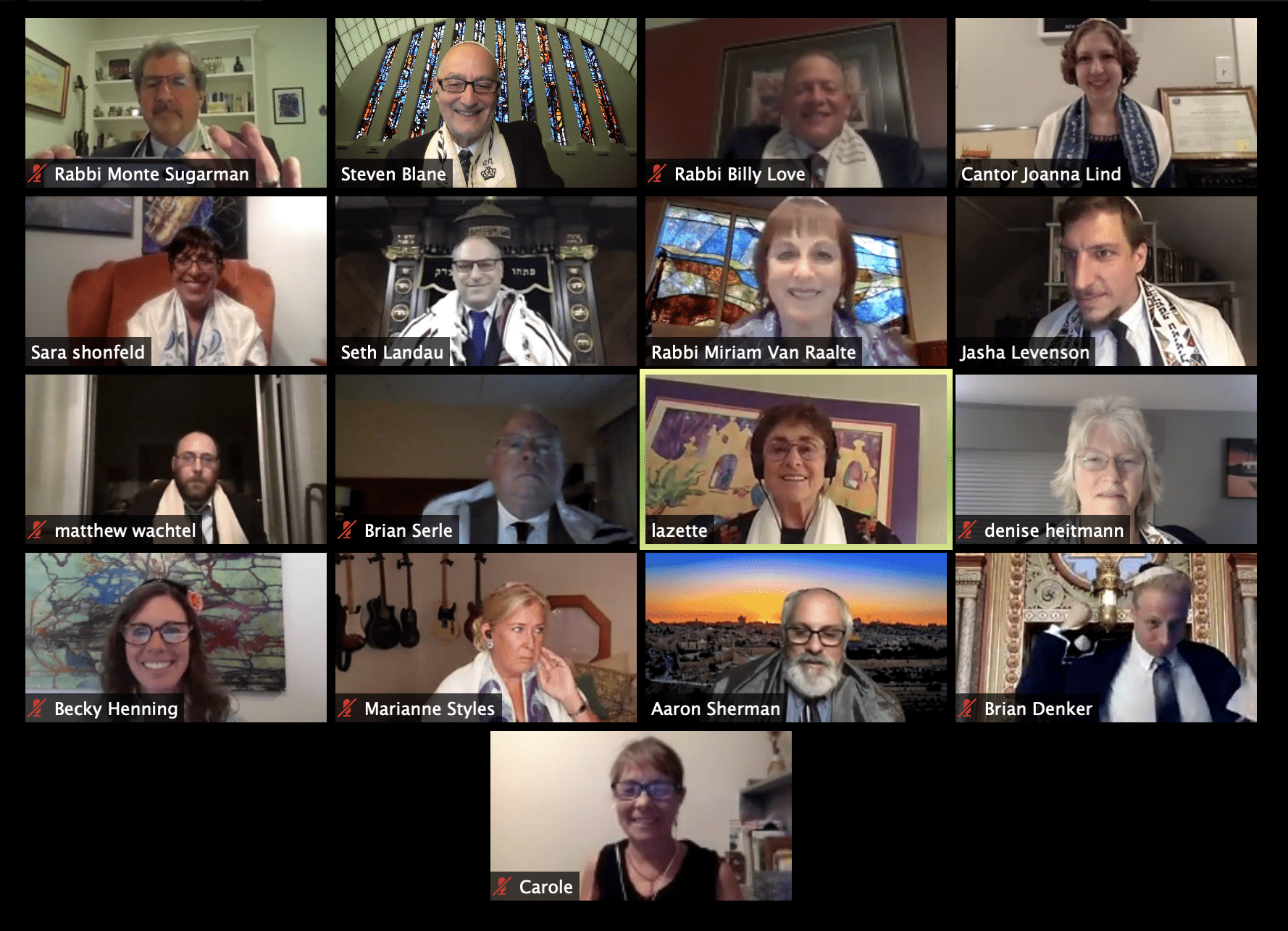 The above pic for advertising purposes only. Not all of the clergy in the pic will participate in our High Holiday Services 🙂
Looking forward to seeing you!
Rabbi Steven Blane