Jazz High Holidays 2016 Services in NYC
This year, Sim Shalom is excited to announce that will once again be holding High Holiday Services at "THE BITTER END on Bleeker Street in the Village!"
It's a legendary venue and the owners are excited to host our High Holiday Services!  This year we have Jack Glotman on Piano, Carol Sudhalter on Sax and Flute, Kevin Hailey on Bass and Frank Levitano on Drums. Evan Kremin will be back on Shofar!
Believe me, these will be High Holidays to remember! And, they will sell out so please RSVP early to be sure to get a seat!
TO BUY TICKETS HERE-  JUST CLICK ON THE DATES BELOW!
Services for the High Holy Days- Rosh Hashana and Yom Kippur- will take place at The Bitter End, and an intimate N'eelah (Concluding Yom Kippur) Service will take place at Rabbi Blane's home.
1) Rosh Hashana- Monday Morning Oct. 3rd at 10:30am
2) Yom Kippur- Weds. Morning Oct. 12th at 10:30am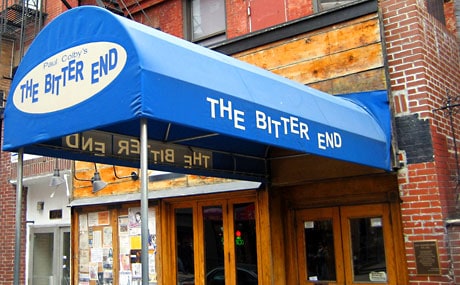 Looking forward to seeing you!
Rabbi Steven Blane